How we Use Your Data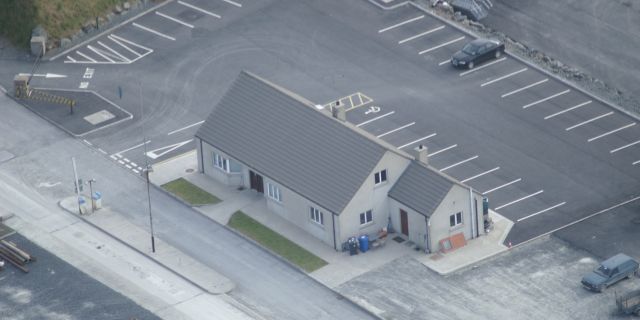 Home » About Us »

Privacy Policy
By visiting this website, you are accepting the terms of the Website's Privacy Policy. Any external links to other websites are clearly identifiable as such, and we are not responsible for the content or the privacy policies of these other websites.
How information is collected.
We may collect the following personal data:
1. Data that you provide on-site by means of filling in forms for business administration and management purposes.
2. Telephone calls and other correspondence from you may be kept on record.
3. Personal data in the form of images are collected by CCTV on site and held for a reasonable period.
How we store your data.
When we collect your information, it is securely encrypted and only authorised personnel will have access to it.
How we use your data.
We use your data in the following ways;
1. To provide products/services arising from any contracts entered into between you and us.
2. To maintain accounting procedures resulting from contracts.
3. To provide you with information of products/services that you request from us or that we deem may be of interest to you, where you have consented to be contacted for such purposes.
4. To notify you about changes to our service, holidays/closures or other information, which may affect either party.
5. CCTV footage is used for security and verification purposes and for health and safety
Disclosure of your information.
We will not sell your information to any third parties.
We may disclose your personal information to third parties for the following reasons:
1. If we are under a duty to disclose or share your personal data in order to comply with any legal obligation, or in order to enforce or apply our terms and conditions; or to protect our rights, property, or safety, or those of our customers or others. This includes exchanging information with other companies and organisations for the purposes of fraud protection and credit risk reduction.
2. If requests are received for information from governmental departments, the police or other enforcement agencies, and there is a proper legal basis for providing your information, it will be provided to the applicable organisation.
3. CCTV footage is monitored remotely by an off-site CCTV Monitoring company for security purposes.
Access to information.
Data Protection legislation gives you the right to access information held about you. Your right of access can be exercised in accordance with the law. Any request may be subject to a reasonable fee to meet our costs in providing you with the information you requested. Changes to our Privacy Policy
This Privacy Policy may be updated from time to time.
Contact;
Please contact us by email at

or telephone on 028 4063 0690 if you have any questions, comments or requests regarding this Privacy Policy.